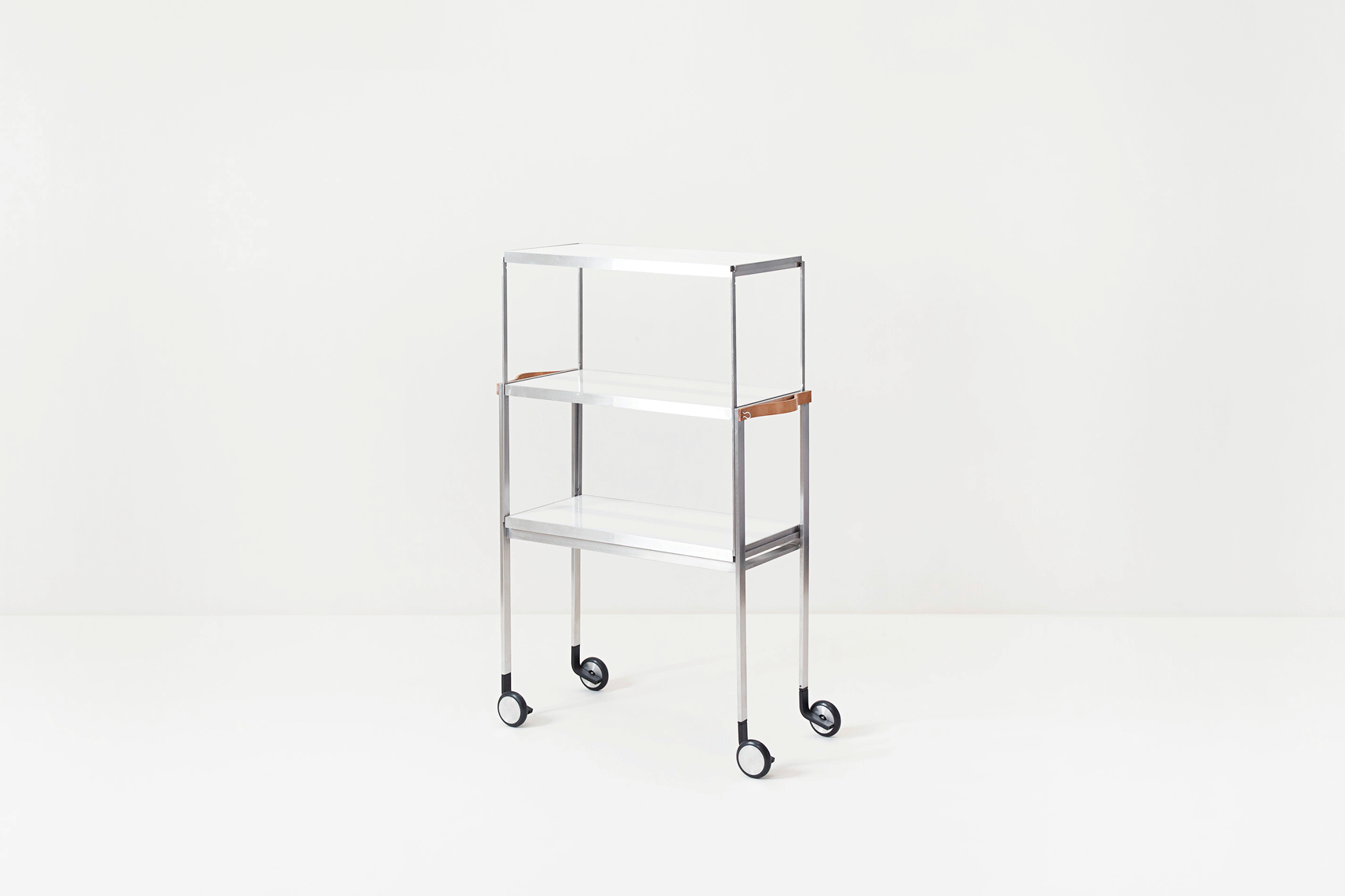 Charrin is a serving trolley for chef Andreas Caminada and his restaurant Schloss Schauenstein. The trolley has two different positions: a compact shelf-like for storing, transporting and an open table-like to present the cheese course. The cheese selection is arranged in the office on 24 white, washable plastic (PE) boards. The trolley is driven to the guest and transformed with one movement from a shelf to a table: fixed with a key.
The additional trolley with an ash cabinet is conceived for transporting cutlery, dishes, bread, dried meat and chutneys: the trolley is placed with the back board towards the guest, staging a calm background.
Product development with
Christophe Guberan
.
www.schauenstein.ch